X550ZE-DB10 15.6-Inch Laptop, AMD A10 Quad Core 2.5 GHz, Radeon Dual Graphics R7 M265DX (Free Windows 10 Upgrade)
How ASUS X550ZE-DB10 price changed over last several months:
X550ZE-DB10 comparison with other similar products:
Gallery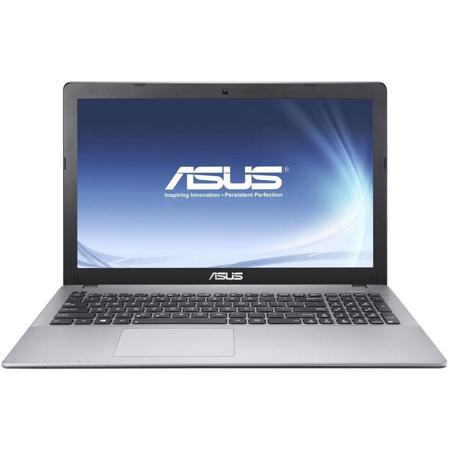 Info
X550ZE-DB10 review and price:
ASUS X550ZE-DB10 15.6-Inch Laptop, features:
8 GB DDR3L SDRAM
AMD A10-7400P Quad Core 2.5 GHz Processor (Turbo up to 3.4 GHz)
Windows 8.1
1 TB 7200 rpm Hard Drive
15.6-Inch Screen, Radeon Dual graphics R7 M265DX
Other Info for this deal:
Warranty: standard manufacturer's warranty
S&H: Free shipping if ordered online
ASUS X550ZE-DB10's dimensions and weight: check our reviews
Coupon: n/a
Official ASUS Site
General ASUS X550ZE-DB10 description
ASUS, X550ZE-DB10, 15. 6″ HD (1366768), matte, (black Grey), AMD A10-7400P Quad Core 2. 5Ghz (Turbo up to 3. 4GHz), 8GB DDR3L (1600MHz), AMD A76M FCH, Radeon Dual graphics R7 M265DX, 1TB 7200RPM, 802. 11BGN, DL DVDRW/CD-RW, VGA Camera, Bluetooth 4. 0, Windows 8. 1 (64bit).
Recent reviews:
For the price I am happy with it. Feels well made out of the box. Runs fast. Cons- this isn't a laptop easily upgradeable. , ie. , no useful panels to take off for hd or ram, u have to nearly totally disassemble the unit, remove keyboard, take out mb.
I ordered this computer for school with the intention of doing homework and gaming. It is owning up to both of those really well. Unfortunately, I seem to have received a flawed unit. There looks to be a loose connection between my graphics card and the screen, so that periodically my screen will go black and wont work till I press on the case by the power button. The screen stays powered, however it does not get any graphical input. Its a nuisance, however I can deal with it. In general, this is a pretty cost economical computer and has lots of power for it is price tag. If you want a computer that can both play games well still stay versatile, this is the computer for you. Just hope you get a model that works.
It's an average laptop priced on the high side. Things I did not like about this laptop. 1. Distributer took too long to deliver the product. 2. Display not good quality, restricted angle of looking at, clearness, resolution, and light. 3. Unit has interior battery and not user replaceable and battery last only 1 hour. 4. It didn't come with Windows 7. 5. Hard drive is only 5400RPM, too slow. For the average user, Windows 8 and 10 isn't user friendly when it comes to configure the laptop for power features and other configuration alternatives but this holds true with any computer with Windows 8 and 10 installed.
Compare ASUS X550ZE-DB10 15.6-Inch with similar products:
Custom MSI GE62 Apache-276-16GB-256 Windows 10 15.6" Gaming Notebook Computer / Upgraded 16GB RAM + 256GB SSD / Intel i7-5700HQ / Nvidia GTX 960M
RAM: 16GB DDR3 1600MHz (Dual Channel Memory (2x8GB SODIMMS)) Upgraded by Xotic PC / m.2 Slot 1: 256GB SSD Upgraded by Xotic PC Preconfigured as the OS Drive / HDD: 1TB 7200RPM / ODD: 8X DVDRW/CDRW Super Multi Combo Drive / WiFi: Intel Dual Band AC 3160 802.11 A/AC/B/G/N 2.4/5.0GHz + Bluetooth 4.0 [M.2 Chip]
NVIDIA Geforce GTX960M 2.0GB GDDR5 (Maxwell) w/ Optimus Technology
WINDOWS 10 – 64-Bit (Pre-Installed) / 2 Year MSI US/Canada Parts & Labor + 1 Year Accidental Damage Warranty (US Only Requires Registration within 30 Days from Ship Date) 1 Year Global Warranty w/ Lifetime Tech Support / Upgraded by Xoitic PC Parts 1yr warranty (Domestic)
5th Generation Intel Mobile Core i7-5700HQ Broadwell Processor
15.6″ FHD 16:9 LED Backlit Wide screen (1920×1080) Anti-Glare Matte Type Screen
Hp Envy TouchSmart 17-j057cl 17.3" Touchscreen Laptop Computer with Leap Motion, Intel Core i7-4702MQ, 12gb Memory, 1 TB, DVDRW & Windows 8
12GB DDR3L SDRAM (2 DIMM), 1TB 5400RPM hard drive with HP ProtectSmart Hard Drive Protection
Interact with the HP ENVY Leap Motion , SuperMulti DVD burner, windows 8
Full-size island-style backlit keyboard with numeric keypad, Intel 2×2 802.11b/g/n WLAN
4th generation Intel Core i7-4702MQ Processor, 2.2GHz with Turbo Boost up to 3.2GHz
17.3-inch diagonal HD+ BrightView LED-backlit touchscreen, Intel HD graphics 4600 with up to 1792MB total graphics memory
Custom MSI GT72 Dominator G-1445-128 17.3" Gaming Notebook Computer Nvidia G-SYNC / Upgraded 128GB SSD / 16GB RAM / Intel i7-5700HQ / Nvidia GTX
RAM: 16GB DDR3 1600MHz (Dual Channel Memory (2x8GB SODIMMS)) / m.2 Slot 1: 128GB SSD Upgraded by Xotic PC / HDD: 1TB 7200RPM / Slim – 8x Super Multi DVDRW/CDRW Combo Drive (Dual Layer w/ Software) / Bigfoot Networks KillerTM Dual Band Wireless-AC N1525 – 802.11 AC/A/B/G/N Wireless LAN Module + Bluetooth 4.0 (2×2)
WINDOWS 8.1 – 64-Bit (Pre-Installed) / 2 Year MSI US/Canada Parts & Labor + 1 Year Accidental Damage Warranty (US Only Requires Registration within 30 Days from Ship Date) 1 Year Global Warranty w/ Lifetime Tech Support / Upgraded by Xoitic PC Parts 1yr warranty (Domestic)
NVIDIA GeForceTM GTX 970M (3.0GB) GDDR5 PCI-Express (Maxwell) w/ OptimusTM Technology
5th Generation Intel BroadwellTM i7-5700HQ (2.7GHz – 3.5GHz, 6MB Intel Smart Cache)
17.3″ FHD 16:9 IPS Matte Type Anti-Glare Screen (1920×1080) with NVIDIA G-SYNC
Pavilion g6-2237us Core i3 Laptop PC 2.4
Intel Core i3-3110M 2.4 GHz (3 MB Cache)
HDMI port, 2 USB 3.0 ports
15.6-Inch Screen, Intel HD Graphics 4000, Built-in HD webcam and microphone
Windows 8, Up to 6-hour battery life
4 GB DDR3 Memory, 750 GB 5400 rpm Hard Drive
TravelMate TM5744Z-P624G32Mtkk 15.6" LED Notebook – Intel Pentium P6200 2.13 GHz
SuperMulti DVD, 15.6″ ,1366 x 768 HD, Intel HD Graphics
Windows 7 Home Premium 64-bit
P6200 2.13GHz, 4GB, 320GB
Acer Travelmate 5744Z-4603 Notebook
VAIO Z (2015 Model)
Aluminum + UD Carbon structured body
13.3 inch 2560 x 1440 desktop class display
15 hours of battery life
5th Generation Intel Core i7 Processor 5557U (TDP 28W)
English keyboard w/ Windows 8.1 Pro
Gateway NE52213U 15.6-Inch Laptop
4 GB DDR3L SDRAM
15.6-Inch Screen
AMD E-Series Dual-Core E1-1500 1.4 GHz
500 GB 5400 rpm Hard Drive
Windows 8
Laptop, 15.6-Inch AMD technical ratings and MSRP
Windows 8.1
8 GB DDR3L SDRAM
1 TB 7200 rpm Hard Drive
AMD A10-7400P Quad Core 2.5 GHz Processor (Turbo up to 3.4 GHz)
15.6-Inch Screen, Radeon Dual graphics R7 M265DX
What people considered before buying X550ZEDB10:
AmazonBasics 15.6-Inch Laptop and Tablet Bag
TeckNet Nano Cordless Optical Mouse M002 2.4 GHz, Grey
AmazonBasics Laptop Backpack – Fits Up To 17-Inch Laptops
HAVIT HV-F2056 15.6″-17″ Laptop Cooler – Three Quiet 110mm Fans at 1,000RPM, Ultra-portable and Light Weight (3 Fans)
Cooler Master NotePal X-Slim Ultra-Slim Laptop Cooling Pad with 160mm Fan (R9-NBC-XSLI-GP)
Subscribe
Subscribe to X550ZEDB10 best price tracker for your city/stores